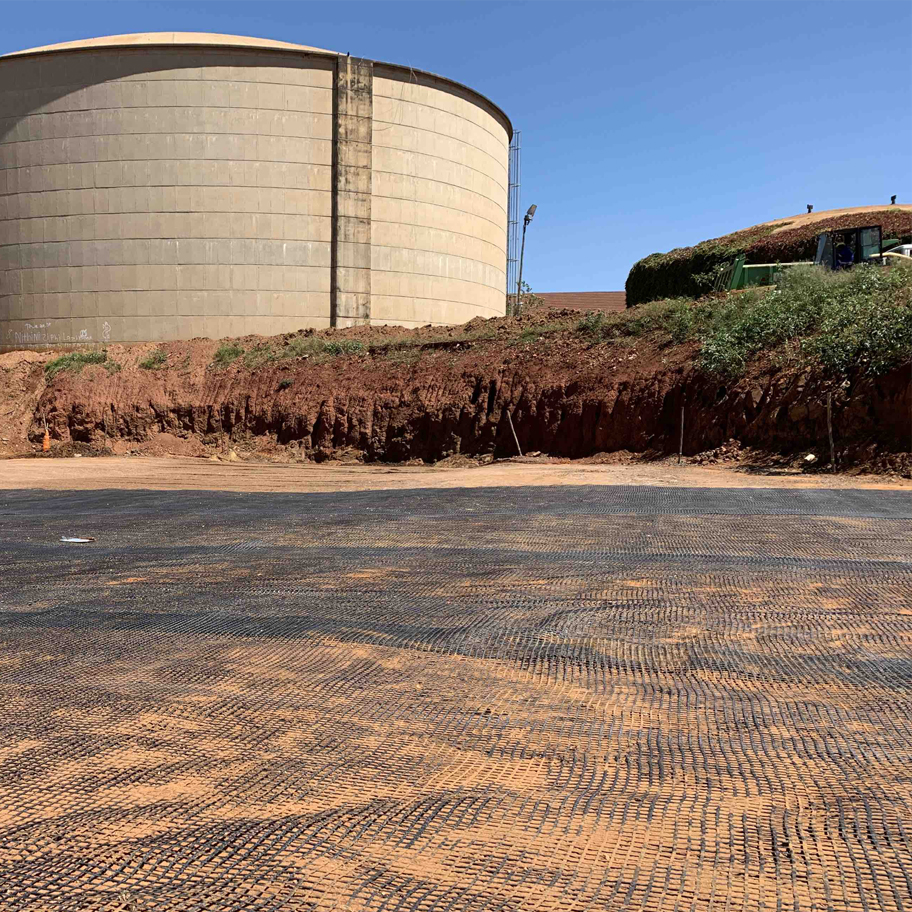 NATURE OF INTERVENTION
The construction of rigid reinforced concrete structure over dolomitic and other unstable areas has proved to be a challenge throughout the world.
Designers are faced with the threat of differential settlement in the foundation layers. Consequently the in-situ material often has to be excavated, spoiled offsite and the layerworks reconstructed using imported and expensive commercially sourced, materials capable of providing the required bearing capacity, but more importantly reducing the risk of differential settlements and cracking in the structure.
This is none more critical than in a water retaining structure such as a 20Ml municipal reservoir where cracking and instability have potential dire consequences.
Through the introduction of various Geosynetics products, to replace conventional construction materials, durability, cost and performance of the underlying foundational layers can be greatly improved lower upfront costs and much improved structural efficiencies over extended design and operational lifespans.
SOLUTION
X-Grid PET PVC 0 100/100, TeMa's knitted geogrid made for high-tenacity, multifilament, PVC-coated, Polyester (PET) was placed over the entire footprint in periodic layers, alternating with a selected/commercially sourced fill blend.
The orientation of the geogrid in each layer required particular attention so as to provide the necessary overall stability and bearing capacity to the foundation of the structure, thereby negating any adverse effects of differential settlement.
The geogrid layers had to furthermore make the necessary allowance for subsoil services associated with the reservoir structure.
The use of the TeMa Geo products, provided significant benefits over other conventional natural materials to the project in terms of cost, ease of installation and a reduction in construction time.